Semiconductor Hybrid Assembly, Inc.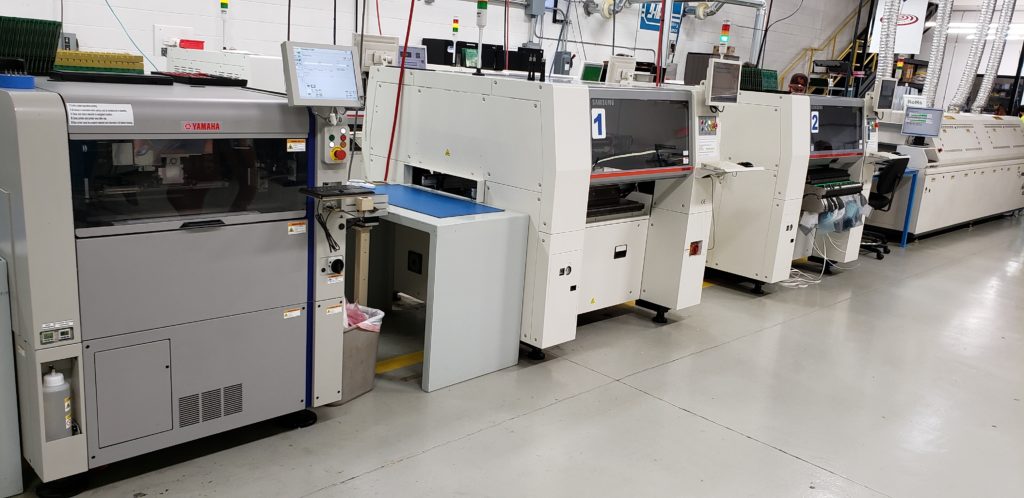 Fully Loaded Assembly Lines
SHA has three full-function assembly lines, each with a printer, two pick and place assembly machines, a manual assembly station, and a re-flow oven. This provides the most streamlined approach to keep your products moving down the assembly line and into your hands.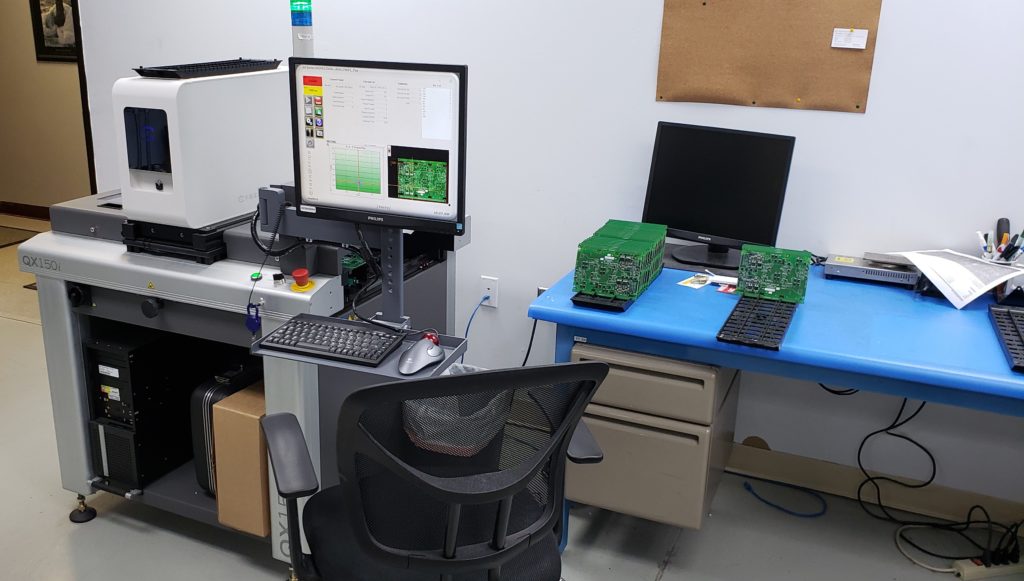 We are equipped with the best in PCB assembly equipment, and our machines are at the heart of it. We have worked with Samsung extensively in the past, and have found their equipment to be the most accurate, as well as fast-paced, in the industry. It provides us the ability to confidently assemble components as small as 01005, as well as BGAs of all sizes and tall components.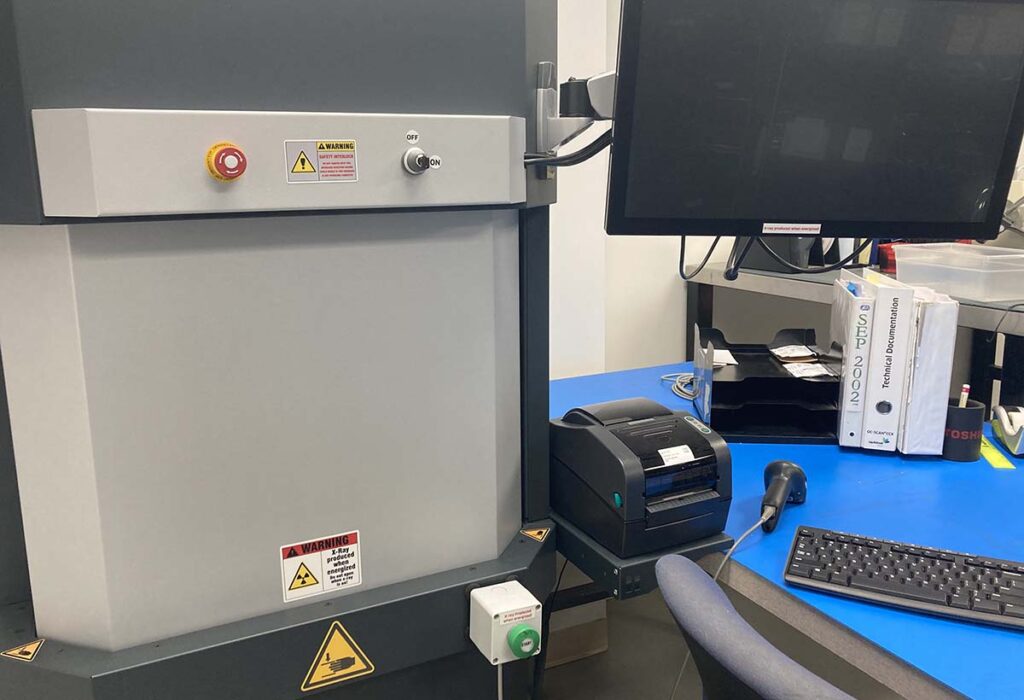 With our X-Ray counter, we can get an exact count of parts in build kits with a minimal margin of error. This not only saves time but ensures parts don't run out.
SMT Pick & Place
As the heart of our assembly lines, our Samsung equipment is among the best in the world. With speeds of up to 40,000 component placements per hour and extreme reliability, we can place just about everything.
Stencil Printers
Our automated stencil printers bring a repeatable level that is uncompromised. With automatic alignment and a constant pressure/speed, we cant print even the finest of components onto PCBs without error. This, of course, goes hand in hand with using the best solder paste and high quality stencils.
Solder Reflow
With two eight zone and one five zone oven and profiling capabilities, we have dialed in our reflow process. We have customized profiles for every type of PCB and solder paste, and can work with custom profiling requests to really dial in the efficiency of solder reflow.
Automated Inspection
AOI is short for Automated Optical Inspection, and is vital equipment that ensures our finished products are defect-free, looking over each individual component placement and solder joint. on every PCB. By using AOI in conjunction with physical inspection, we can make sure that the customer is getting the highest quality assembly possible.
X-Ray
Our 2D X-Ray is crucial in confirming alignment of particular components, such as BGAs, as well as checking for solder and fabrication defects in assembled products. It gives an in-depth look through the PCB to reveal what the eye can't see.
PCB Router & Cutter
We can de-panel a variety of PCBs using a router based system, as well as a blade style slicer. This gives us the ability to cut v-score and other custom routed panels/arrays.
Semiconductor Hybrid Assembly, Inc.
49113 Wixom Tech Dr, Wixom, MI 48393
sales@shainc.net
(248) 956-8806