Since its founding, we at SHA have prided ourselves on delivering exceptional customer service. As a family-owned and run company, we have a personal attachment to every PCB built, which results in superior quality and reliability. With over 20 employees and a well-equipped facility, we have what it takes to bring your designs to reality. We provide a warm welcome and exceptional treatment to every customer, from startup companies looking to get a design to market to large OEMs needing rapid prototypes or rework. We care about your business and do whatever it takes to ensure your design is built to YOUR expectations.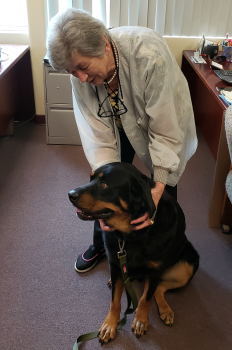 SHA was founded in 1988 by Yassin Burgol, who was later joined by his wife Eva and sons Hisham and Ayman in the business. With Ford Motor Company as our first customer, we began by serving the metro Detroit area but have steadily expanded our reach. From our beginnings in an 800 sq. ft. building to our current 16,000 sq. ft. facility, we have grown our footprint and capabilities and now provide PCB assembly services for companies large and small around the globe. Our customers include leading OEMs together with Tier 1 and Tier 2 suppliers as well as a host of startups and small businesses. SHA assembles state-of-the-art designs for a wide variety of applications, including V2X and V2V to help drive the future. Today, three generations of Burgols work together to run one of the most successful prototype and small production shops in the Midwest.
SHA employs over 20 individuals who together make up an incredibly tight-knit team dedicated to exceeding customer expectations time and time again. We have experts in every field: parts acquisition, machine, and manual assembly, soldering, inspection, modification, rework, harness development, and our exceptional customer service staff. With over 400 years of combined experience, we bring the expertise needed to keep pace with the challenging, constantly evolving electronics industry landscape.
Semiconductor Hybrid Assembly, Inc.
49113 Wixom Tech Dr, Wixom, MI 48393
sales@shainc.net
(248) 956-8806